Bar carts have recently become one of the hottest trends in home decor. These mobile carts are not only functional but also stylish, offering a chic and sophisticated way to entertain guests at home. In this article, we'll explore why bar carts have become so popular and why you should consider adding one to your home.
First, let's talk about what a bar cart is. Essentially, it's a small table on wheels that's designed to hold bottles, glasses, and other barware. These carts come in a range of styles and sizes, from vintage-inspired models with brass accents to modern versions with sleek lines and mirrored surfaces. They can be used for serving drinks, as well as for displaying decorative items like flowers, books, and artwork.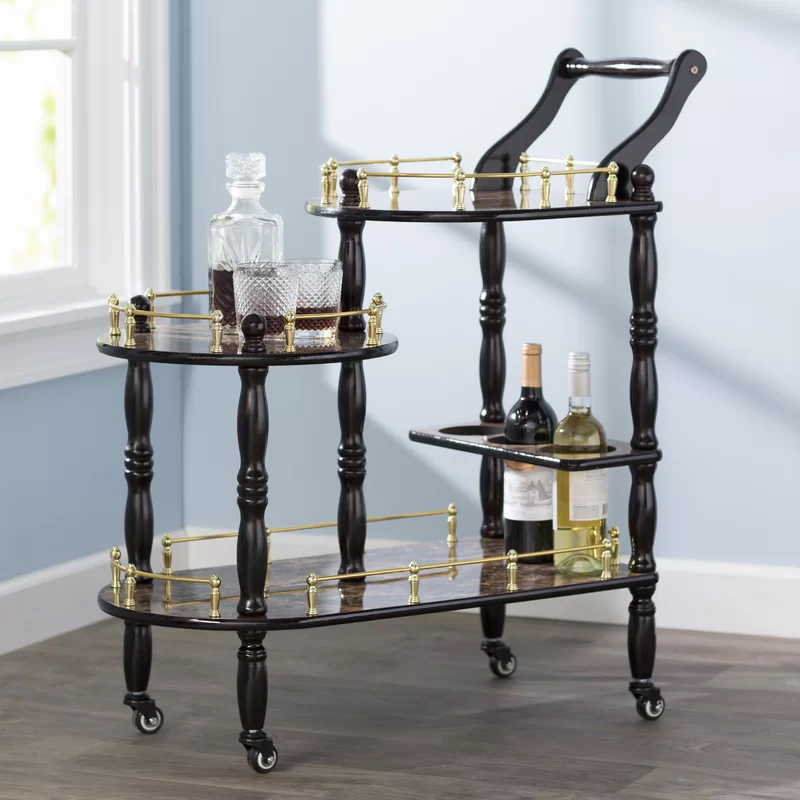 So why have bar carts become so popular? For starters, they're incredibly versatile. With a bar cart, you can create a dedicated area for entertaining guests without having to commit to a full-on bar setup. Because they're mobile, you can move them around the room or even between rooms, depending on where you want to serve drinks. This makes them an excellent choice for people who live in small apartments or homes with limited space.
Bar carts are also highly customizable. You can choose one that matches your existing decor or select a cart that's designed to be a focal point in the room. Some people opt for a vintage-inspired cart with a patina finish, while others prefer a modern cart with clean lines and a minimalist design. You can also add your own personal touch by accessorizing your cart with barware, cocktail books, and decorative items that reflect your style.
Another reason bar carts are so popular is that they make entertaining at home feel more special. There's something about the ritual of pouring drinks from a cart that adds an element of elegance and sophistication to any gathering. And because you can set up your cart with all the tools and ingredients you need to make your favorite cocktails, you can impress your guests with your mixology skills.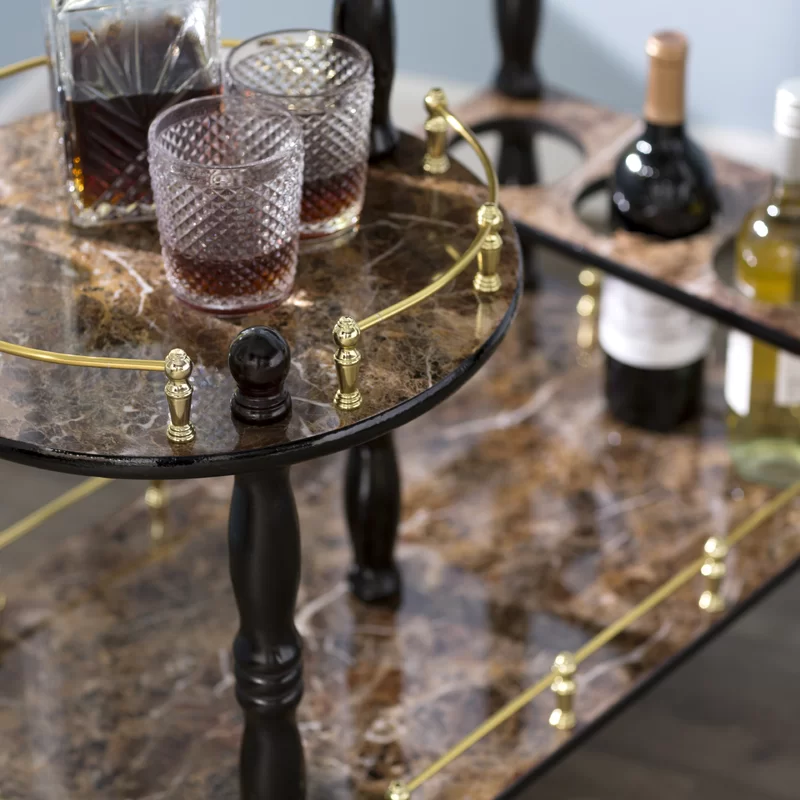 Finally, bar carts are simply fun. There's a sense of whimsy and playfulness that comes with having a mobile bar in your home. Whether you're hosting a fancy dinner party or a casual get-together with friends, a bar cart is a conversation starter and a source of entertainment. It's a way to inject a bit of personality into your home decor and show off your hospitality skills.
If you're looking for a way to elevate your entertaining game, consider investing in a bar cart. With so many styles and designs to choose from, you're sure to find one that fits your taste and budget. Cheers to that!